Khimki Moscow Region defeated Enisey Krasnoyarsk at home — 91-87 (18-24, 36-16, 19-22, 18-25) and advanced to a 13-1 record in the VTB United League standings. Now on Thursday, January 23, 2020 our team in Spain will face KIROLBET Baskonia Vitoria-Gasteiz in a EuroLeague round 21 game. Tip-off at 23:00 msk.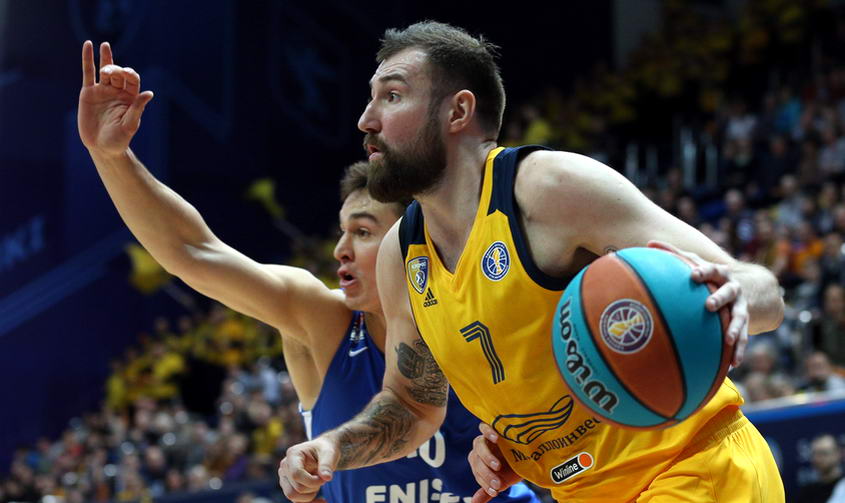 POST-GAME

Rimas Kurtinaitis, Khimki Moscow Region head coach:

"In this game, we had to solve several problems. First of all, to win. Secondly, give the leading players a break. And this, in principle, was done. We didn't use Jonas Jerebko, we gave Janis Timma some time, we played more with Sergey Monia, who didn't play in previous games, and we also found time for Egor Vyaltsev. He is in our cage, but in the last games he stayed too long on the bench. We solved this problem, although we kept Alexey Shved for a few minutes longer, but this is how the game turned out. Shved played with pleasure and desire today, so I don't see any big problems in terms of allocating time to players. The second thing that worries us is when we have a couple of minutes left to play and we have a sufficient margin of ten or more points, we are not sure that we will control the game and win. Today was the same situation. It's good that we won, but I'm not happy with the way we did it. However, this is not only our problem. For instance, Panathinaikos faced similar difficulties in the game against Zalgiris, and CSKA with Baskonia. Another point that does not suit me is that we have a lot of "garbage", such as offensive fouls at unnecessary moments. I think these cases are fixable. In general, everything was good. There was a desire and energy, and the game was productive. The main thing is that we won, so I'm happy".