Khimki Moscow Region scored huge home win over Real Madrid in a EuroLeague round 27 game and broke losing streak — 78-77 (17-18, 28-20, 17-24, 16-15). Now on Friday, March 5, 2021 our team will face ALBA Berlin in a EuroLeague round 28 game. Tip-off at Arena Mytyshchi is at 20:00 msk.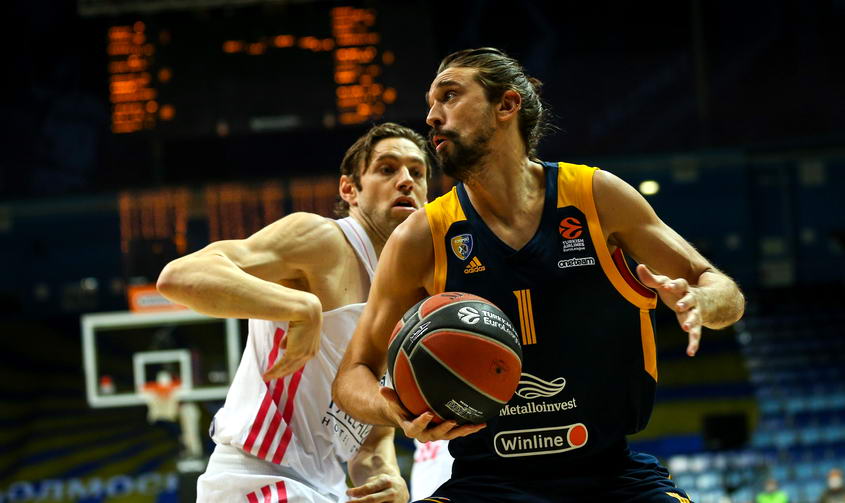 POST-GAME
Andrey Maltsev, Khimki Moscow Region interim head coach:
"It was a very tough game, really close. It was decided on the last shot. It was very important for us that we played together. We played defense and fought for the rebounds. In the first half we controlled the tempo. In the end, we won and we are happy. It's my first win in the EuroLeague".
Jordan Mickey, Khimki Moscow Region forward:
"It's always special to beat your old team. I love those guys over there. They play a great game, they play hard. I'm just happy with got a W. It's been a tough year for us but we stayed focused and confident. And it showed tonight. It came down to us playing defense, rebounding. That's been a struggle for us this year. But tonight, everybody rebounded and played good defense and it showed on the court and we were able to get the win".
Alexey Shved, Khimki Moscow Region guard:
"Tonight we had good ball movement and played really good defense. For sure, it was tough rebounding, but together step by step we did it. Everyone in the team wanted to beat Real Madrid. We are struggling this season and don't have half a roster. Some players left the team. I hope that we made a step forward. It's important not to step back and please our fans as much as we can".