Khimki Moscow Region played last EuroLeague 2020/2021 home game with LDLC ASVEL Villeurbanne and scored a huge win in the overtime — 87-85 ОТ (20-22, 22-9, 20-19, 13-25, 12-10). Now on Friday, April 2, 2021 our team on the road will face CSKA Moscow in a EuroLeague round 33 game. Tip-off at 20:00 msk.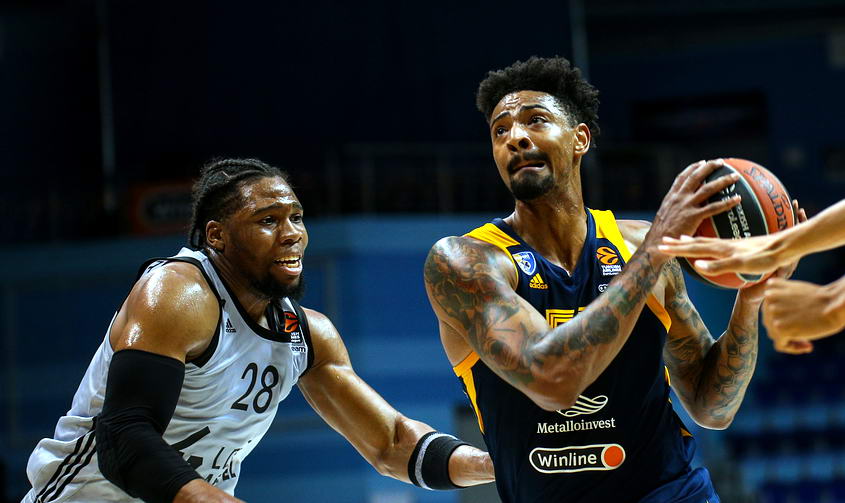 POST-GAME
Andrey Maltsev, Khimki Moscow Region interim head coach:
"A game like this is good for the public, but not so good for me [joking]. I think we could have won it in regular time, but they got that three in the last second. We played like a team in the overtime. It was our last game at home, in front of these people, and we are happy we made it for them, and I think they are happy too".
Alexey Shved, Khimki Moscow Region guard:
"We played a good game. There were two teams that wanted to win and we played a little better. Overall, it was a good game, they played really good, they are strong, they play with big guys, they have a tough defense and play very good basketball. Sometimes you play well, sometimes you play bad, that's basketball".
Jordan Mickey, Khimki Moscow Region forward:
"I am proud of my team. We played hard the whole game, we fought, we never got down ourselves even when they hit that three to send the game to overtime. We stayed calm and kept playing. [We managed to survive thanks to] defense, we managed to get some stops, we forced some turnovers, and also had some free throws down the stretch. We did what we had to do to get this victory".