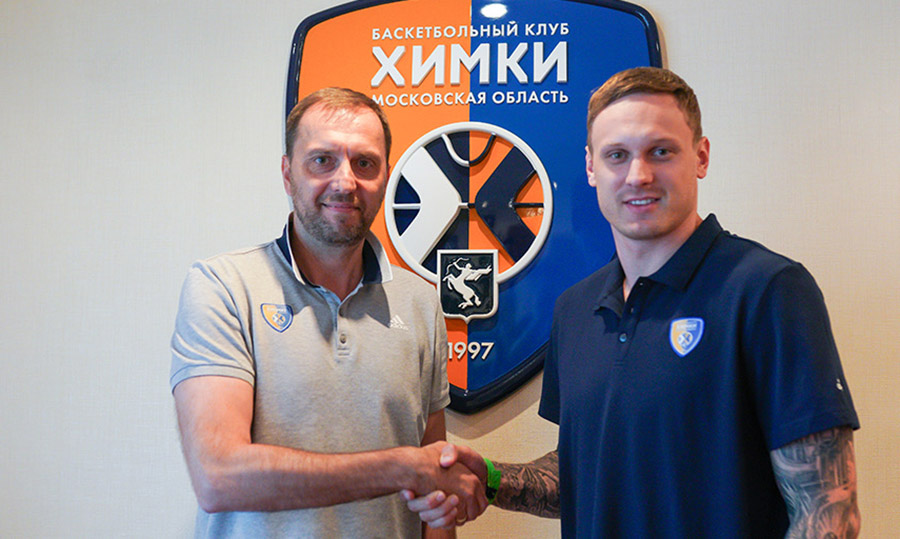 Khimki Moscow Region reached an agreement with small forward Janis Timma, who signed a two-year contract with the Russian club. Timma will play for the yellow-blue side till 2021. Congrats, Janis!
Janis Timma, Khimki Moscow Region forward:

"I am very glad that I will continue my career in Khimki, where I feel comfortable and good. All the players, coaches, management, fans – it's one family. Good news is that Valiev joined us, he wrote me recently. It's great that we will play with him in the same team in the next two years. Khimki have highest goals for the next season. We want to make it to the EuroLeague Final four. And in the very near future I have plans to cure my finger and start training".

Timma finished the 2018/2019 season with Khimki, where he was sent on loan by Olympiacos Piraeus. He averaged 16.1 points on outstanding shooting percentages (68.4% 2FG, 52.4% 3FG) and 3.5 rebounds in 13 VTB League games, helping Khimki reach the finals. Timma started the season with Olympiacos Piraeus, averaging 6.1 points and 2.4 rebounds in 14 Turkish Airlines EuroLeague games before joining Khimki.