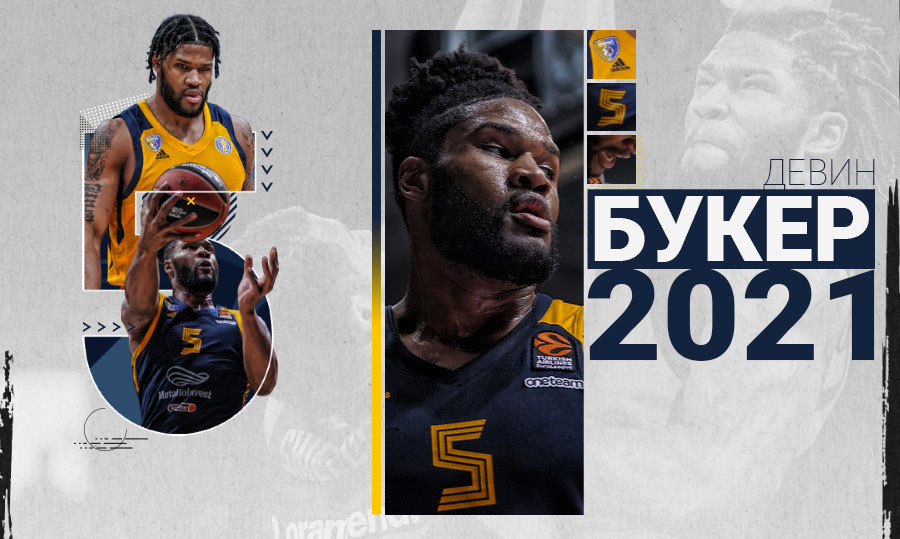 American center Devin Booker signed new one-year deal with our club!
Rimas Kurtinaitis, Khimki Moscow Region head coach:

"I'm very happy that Devin Booker stayed in the team. He did well last season, and I think it was the best year of his career. He left a good impression on all the fans, coaches, and teammates. He has great potential. And I think that with the same teammates for the second season in a row Booker will be even better. He has enough skill for this".

Devin Booker, Khimki Moscow Region center:

"I feel like I was in a comfortable situation last year. Unfortunately we didn't get to finish the rest of the season so that kind of brought me back there to finish what we started. Like I said I was feeling pretty comfortable so I wanted to stick with that and my family was comfortable also. I just want to continue that momentum".

Devin Booker joined Khimki last summer. In the 2019/2020 season, he played 46 games (45 started). Booker averaged 12.3 points (the best score was 27 points against Nizhny Novgorod on February 10, 2020) and 4.52 rebounds (the best score was 11 rebounds in a game against Astana on October 20, 2019). Booker was named the MVP of February in the VTB United League.