BC Khimki made huge run in the second and third quarters and swat away Herbalife Gran Canaria at home court — 87-72 (25-21, 24-12, 28-20, 10-19). This is our first 2018/2019 EuroLeague win! Now on Monday, November 5, 2018 our team will face Astana Kazakhstan on the road. Tip-off at 16:30 msk.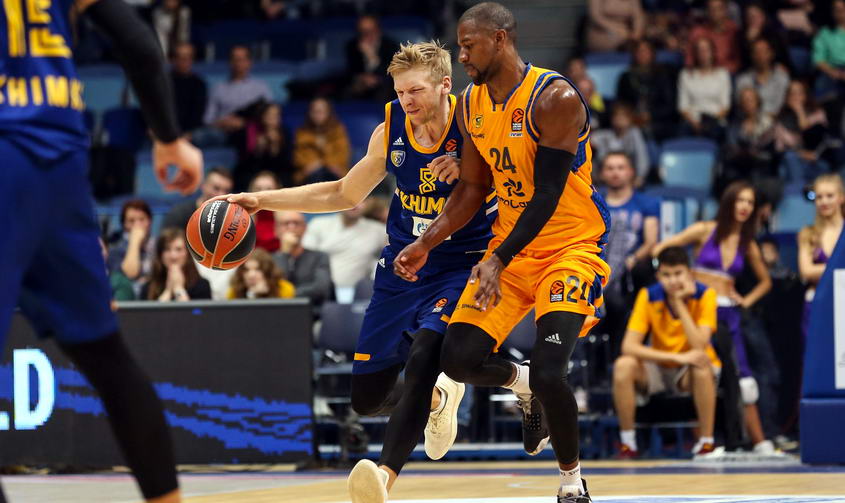 POST-GAME

Georgios Bartzokas, BC Khimki head coach:

"We were concentrated for most of the game on defense, and when we had patience and good execution we could score easily. We didn't play for the full 40 minutes but I can't complain, because it was our first win and we deserved it. Everyone remembers how we lost our last two games but we've got our first win now and we have to keep going. The last quarter we stopped playing but that was just a human adjustment, you can say, because we were nearly 30 points up".

Anthony Gill, Khimki forward:

"Defense was the key. Gran Canaria are used to scoring a lot of points, so for us to play D and stop them like we did was great. Coach said we had to play defense to win and we did. We also shared the ball well. In the final quarter we fell off a little and that's something we can't do. Great teams play throughout the game and that's a learning experience for us".

Dee Bost, BC Khimki guard:

"We played hard as it was a must-win game for us. We did what we had to do; we won. In the ending we just probably relaxed that sometimes happens. Overall, we won and it feels good, I'm happy".