BC Khimki outscored Avtodor Saratov in a VTB United League game – 85-77 (26-20, 26-17, 14-18, 19-22), and stayed perfect in the standings with 8-0 record. Now on Wednesday, November 21, 2018 our team in Mytishchi will face Buducnost Voli Podgorica in a EuroLeague round 8 game. Tip-off at 20:00 msk.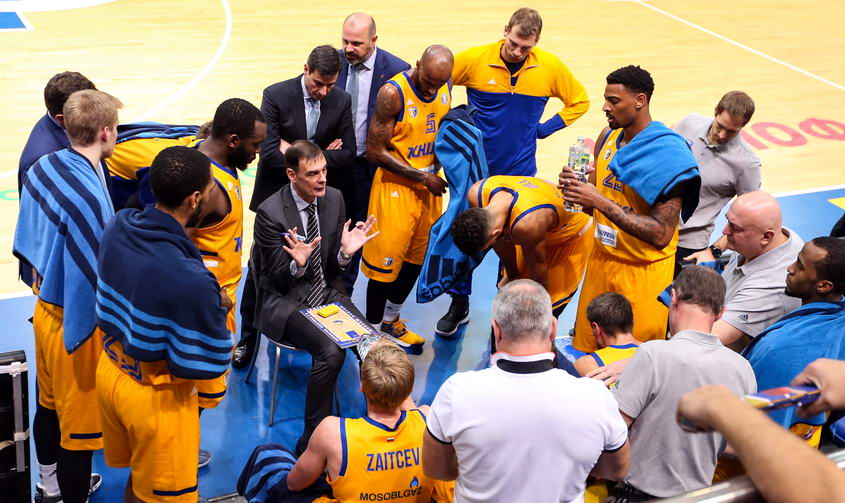 POST-GAME

Georgios Bartzokas, BC Khimki head coach:

"For us, the importance of this game was obvious as we wanted to continue being unbeatable in the VTB League. We knew that Avtodor is a great offensive minded team. They are not good on defense but if you play in their rhythm and start playing this up-tempo and run'n'gun game, you can lose. That's why we had to control the game. In the first half we were very serious and had 15 assists. We were leading by 15. In the second half, we didn't play well, we had bad attitude, wrong mentality. We started to rush in the offense and made only two assists in the third quarter, that's why we never finished the game earlier. We had to fight until the end because Avtodor played without pressure. At least, we won, which is important right now. We need to come together, including Shved, Markovic and Garlon Green who will join us soon. We need to get back on a winning process in the EuroLeague. We have a double week, and the first one on Wednesday with Buducnost in Mytishchi, very important game for us. We look forward to play hard to win this game".