Khimki clinched first EuroLeague 2018/2019 road win, defeated Zalgiris Kaunias in Lithuania — 84-83 (19-26, 18-13, 21-18, 26-26) with Shved's double double (25 pts and 10 assists). Now on Friday, November 30, 2018 our team in Mytishchi will face Panathinaikos OPAP Athens. Tip-off at 20:00 msk.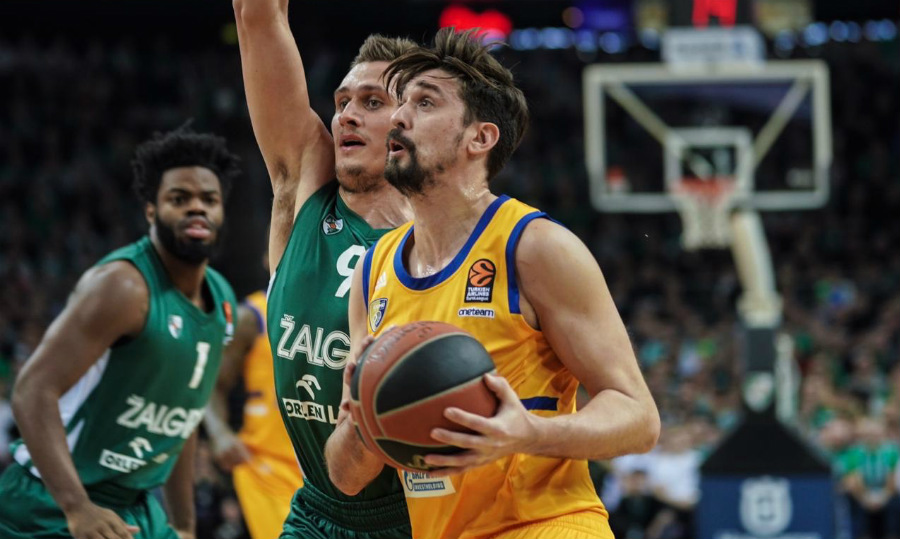 POST-GAME

Georgios Bartzokas, BC Khimki head coach:

"It was a very important win, especially when we lost two or three games with buzzer-beaters. Today, we were lucky, they missed the shot to go to overtime. I think we controlled the game all the second half, leading the score, and we could have finished earlier if we had some smarter decisions or made some free throws that we missed. Anyway it's a big victory here. It's a difficult environment to win in, so we are happy about this".

"It was a very interesting game, full of intensity, high intensity. Both teams tried hard to win the game and they showed their level of quality. From our side, we controlled the second half, leading the score, and we managed to win this game, which is very important for us. How? Basically, we stopped their creativity with our defense. They had 11 assists and we had 21. This difference in the numbers for us was the main thing, the basic thing to win this game. We could have won easier, but we turned the ball over in transition and Milaknis scored a three. Two times we missed one free throw. And we gave them the opportunity at the end to equalize the score, but Milaknis lost the shot and finally we won. It was one more time that we played a tight game, like we did with Efes and Milan away. The previous two we lost, but today we won, so we are happy and looking forward to the next game".

Alexey Shved, BC Khimki guard:

"First of all, it's hard to play here with these fans. It's a full gym every time. They played a great game. You know, we cannot lose every time by one point. We need to win sometimes, too. I'm just happy about this win, and we have a few days off right now to come back and be ready for the next one".