Despite the loss of Shved, BC Khimki played tight game with the reigning EuroLeague champ Real Madrid but lost in the ending — 74-79 (12-19, 23-22, 20-15, 19-23). Now on Sunday, November 18, 2018 our team in Khimki will face Avtodor Saratov in a VTB United League game. Tip-off at 15:00 msk.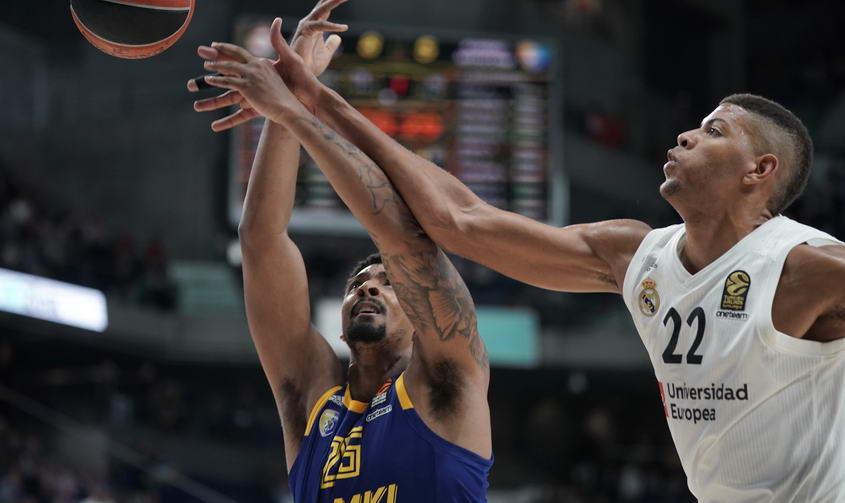 POST-GAME

Georgios Bartzokas, BC Khimki head coach:

"Very interesting game for both teams. For us, a little bit to adjust to the fact that we played without Shved. We needed to be more solid on defense and patient in offense. I think we have a solid defensive game. It's not easy to force Madrid to score less than 80 points with the amazing talent that they have in every spot. In these 79 points that they made there were two crazy shots, one especially from Carroll and the other one from Rudy. Of course, they have potential and talent to make [them], but the one from Jaycee was really difficult. From our side, we created a lot of open looks. We decided that we can go against Tavares, who is a very tough player to score against, but we decided to play with a lot of pops. Our percentage was really low. Usually we are shooting better and we believe that if we did it better with higher percentage we could have won this game, which is important for us. We are a new team and we need to believe in our job; we need to play with confidence, with faith. I'm sure that with the arrival of Green and Shved's return we can be competitive this year in the EuroLeague".

Malcolm Thomas, BC Khimki center:

"They're really comfortable in their sets, they are the European champions and they executive to perfection. We've got to be a bit tougher on defense and the rest will fall into place. Tavares is a big guy so you've got to pick your shots wisely, but we missed a lot of open shots. I think it was our best game in EuroLeague so far even though we made some mistakes".