Khimki played great defense and scored huge home win over European powerhouse Panathinaikos OPAP Athens – 76-68 (29-25, 19-19, 11 -7, 17-17), Gill shined with 21 pts. Now on Thursday, December 6, 2018 our team in Germany will face FC Bayern Munich. Tip-off at 22:30 msk.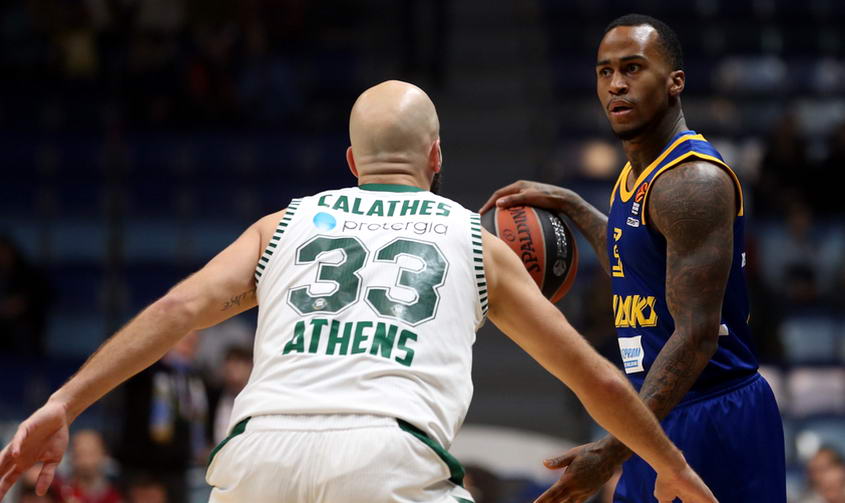 POST-GAME

Georgios Bartzokas, BC Khimki head coach:

"Our defense in the second half was the key. In offense, of course, we are more predictable now without Alexey [Shved ], but we managed to play good defense in the second half, allowing Panathinaikos to score just 24 points. It was a team effort, a team win, a very important win against a very experienced team. The first half was like an exhibition game, 48-44, and with this kind of defense we cannot beat teams like Panathinaikos. We had to improve our defense and did it in the second half. In the third quarter, our defense was solid and finally, we managed to win the game".

Anthony Gill, Khimki forward:

"I think defense was the key for us. We had an opportunity to come into our home gym today and get a win – and we did. We had to step up because Shved is out for a while now, and I think we played great team basketball. In order for us to continue to win games, that is what we have to do. We have to play team basketball and play defense. We all knew that we had to pick it up a little bit. He (Shved) is such a big part of our team, scores the majority of our points, and leads the team every game. We had to step up and everybody had to do their job. We had to play without him".

Jordan Mickey, BC Khimki forward:

"This is a game in which we wanted to come out and play great defense. We have been doing pretty well so far in the last three or four EuroLeague games that we had. We won three out of four, so we wanted to come out and do what we have been doing – and defense is a big part of that. We know it is part of the game [Shved's injury], guys get hurt and guys go down. We adjusted and, like I said, we just had to be more aggressive and continue to play defense".

Charles Jenkins, BC Khimki guard:

"In the beginning, we were getting what we wanted on offense, but we couldn't guard anybody. It was a high-scoring game for both teams, 48-44. We had enough confidence on offense; we pretty much got everything that we executed. We had to rebound and try to control Langford the best that we could. He got it going really early but we were able to put it together in the second half. Anthony (Gill) played really good, we made the extra pass and had a lot of assists as a team. This is what you have to do to succeed. You have to move the ball and defend. I just made shots. I didn't try to be too aggressive but somebody had to step up a little bit, and that was everybody, it wasn't just me. You can't make up what Alexey does with one player. We have to find the way to even it out. I just made some shots, that's it".