BC Khimki lost to FC Barcelona Lassa in a tight game — 80-87 (23-19, 15-19, 21-29, 21-20), and dropped to a 1-5 record in the EuroLeague. Now on Monday, November 12, 2018 our team in Khimki will face VEF Riga in a VTB United League game. Tip-off at 20:00 msk.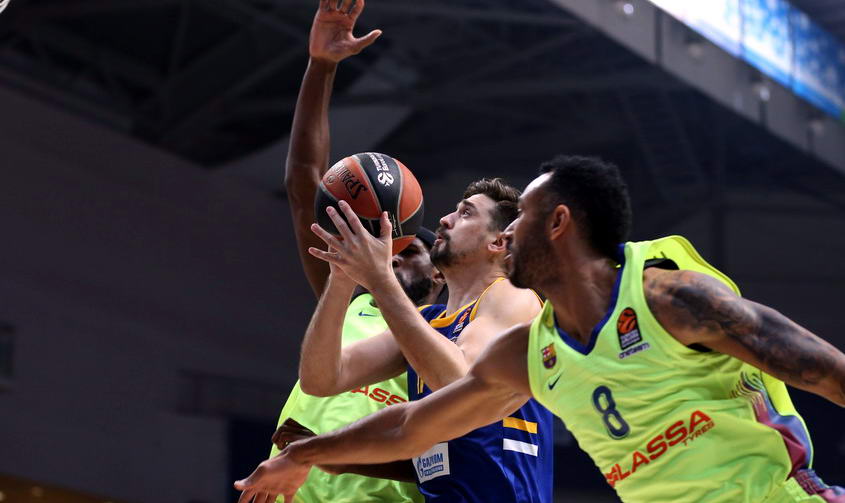 POST-GAME

Georgios Bartzokas, BC Khimki head coach:

"It was one more EuroLeague game that we lost on details. When something happens with consistency means we have to look at ourselves. In tight and crucial moments of the game we missed a lot of lay ups and turned the ball over many times. We allowed Barcelona, a very experienced team at this level, to take confidence from all those things that we did. We created a lot of open looks and open threes but missed them. We made 15 turnovers and if you have this number in a crucial game like this you don't deserve any better. We need to stay together and improve our game. We need to be more consistent. Also, we need to play with responsibility".

Tony Crocker, BC Khimki forward:

"They are a good team, so they made run in the game but it was not the end. We made a comeback but it took a lot of energy to play from behind. Always coming back from being down takes a lot of energy, so for us it was not enough to get a win. We missed some rebounds and didn't get stops whereas they got and one baskets. It hurt us. We missed some shots in the end that led to loss".