BC Khimki played great defensive game and clinched second EuroLeague win in this campaign, beating Buducnost VOLI Podgorica at home — 85-69 (18-17, 27-13, 20-24, 20-15). Now on Friday, November 23, 2018 our team in Lithuania will face Zalgiris Kaunas in a EuroLeague game. Tip-off at 20:45 msk.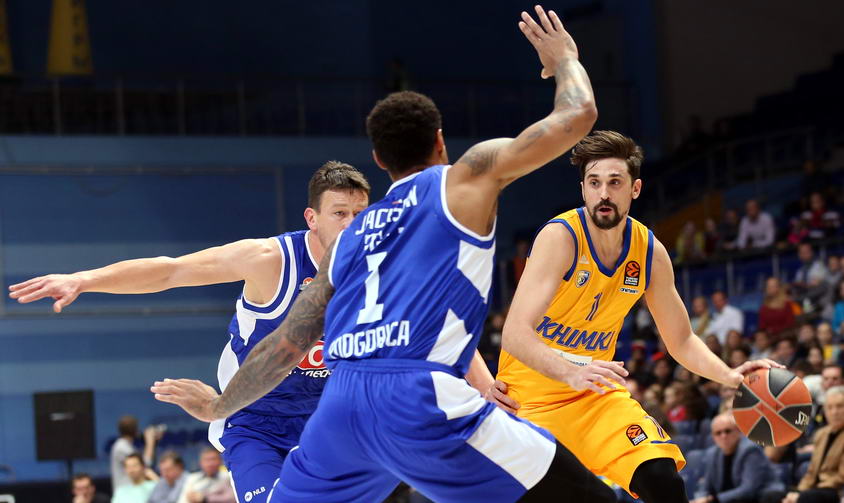 POST-GAME

Georgios Bartzokas, BC Khimki head coach:

"I think the ratio of our assists and turnovers was the key. We had 21 assists and 8 turnovers. That means we had creativity. We controlled the game for 40 minutes through our defense. Everyone knew it was a must-win game for us. I want would like to give credit to Tony Corker and Charles Jenkins who took shots to play. They were not ready to play, but they gave everything and I appreciate it. We will have to play much better against Zalgiris. When you have injured players it is not easy to play for 40 minutes at the same high level. We were maybe loose, watching at the score. We have to improve on that, but we won, which was the important thing today".

Alexey Shved, BC Khimki guard:

"It was a good game. I think we played a great second quarter. We played really good defense, I think they scored only 13 points, and we were up by 16. The second quarter was important in this game. Everyone played great, passed the ball. We played much better than in previous games. Buducnost is a good team, they tried to come back, played tough on defense, but we played our game and won".