Khimki started new year with a huge road win over Herbalife Gran Canaria – 99-70 (23-30, 27-6, 23-14, 26-20). Now on Tuesday, January 8, 2019 our team in Mytishchi will face Fenerbahce Beko Istanbul. Tip-off at 20:00 msk.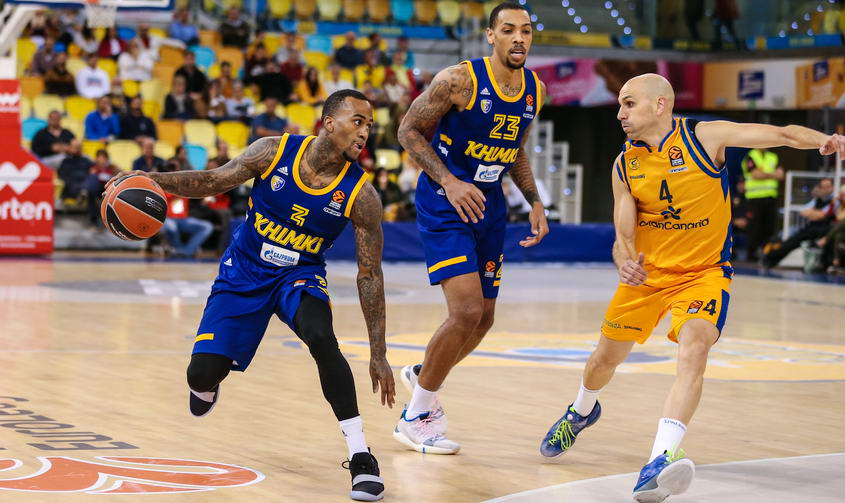 POST-GAME

Georgios Bartzokas, Khimki Moscow Region head coach:

"First of all, I would like to congratulate our team. We made a really solid game for 30 minutes, after the first quarter. We allowed Gran Canaria to score 30 points in the first quarter and just 6 in the second quarter — a completely different approach defensively. We found our rhythm from our defense. We have creativity and had 19 assists in the first half, 29 overall. We played together and found a lot of open looks, then we dominated the game, so I would like to give credit to our team and basically to our front office, the organization of this team. For us, it was very important to come one day earlier — not yesterday, but the day before yesterday. We had time to recover from the huge trip — we are talking about a long trip from Moscow to Gran Canaria, with the time difference and 30 degrees. We needed one more day to adjust to these new circumstances. Congratulations one more time. Now we need to keep going with the same attitude, one game at a time. We have a really difficult schedule and are missing Alexey Shved and Anthony Gill a lot. We need to survive without them, getting as many wins as we can. We are expecting them. Good luck to Gran Canaria in the upcoming games".

Dee Bost, Khimki Moscow Region guard:

"We started off slow, but picked it up in the second quarter. We knew they are a good team, especially at home, and we just had to turn our defense up a little bit more".

Charles Jenkins, Khimki Moscow Region guard:

"It is important for us to start the new year this way; to come here and play the way we did is a step in the right direction. This is a special treat for us. We got our chance to bring our families on the flight with us and have them in our hotel and be around for this game. I just want to thank them for joining us and giving us the best support even though their seats were a little bit high in the gym. We really appreciate them and thank them for coming along, and for their support".