Khimki lost to CSKA in Moscow in a VTB United League regular season game — 65-75 (15-21, 19-10, 11-27, 20-17), Mickey shined with 24 pts and 11 rebounds. Now on Thursday, January 17, 2019 our team in Greece will face Olympiacos Piraeus in a EuroLeague game. Tip-off at 22:00 msk.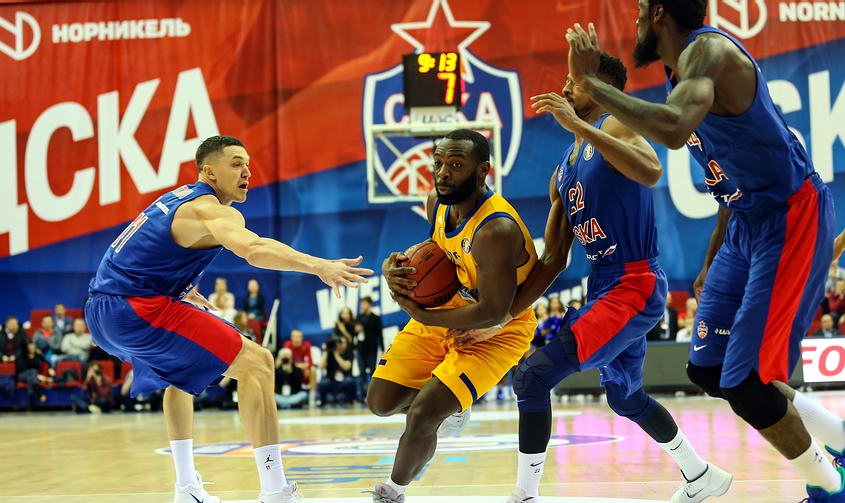 POST-GAME

Georgios Bartzokas, Khimki Moscow Region head coach:

"Interesting game. We didn't deserve to win with our performance in the second and third quarters. Although we spoke in the locker room about how CSKA is going to get back into the game with a lot of ball pressure. We just needed to do simple things, not-to-risk things. Instead of this we turned the ball over ten times in the third quarter and gave them an opportunity to lead the score, to get confidence and then it was very difficult to play against CSKA. Although that we controlled the game in the first half and could put on CSKA more pressure, our performance in the third quarter was really bad and for me created the final result. Having against CSKA 21 turnovers and 16 percent for threes you cannot have desire to win the game. We are talking about very bad numbers. We just needed to protect the ball, to execute without risk options and shoot better. For me, these issues were crucial. I have to tell that we didn't have three better Russian players in Alexey Shved, Sergey Monya and Egor Vyaltsev. Both Monya and Vyaltsev were sick with fever and I didn't want to expose them. As for Shved, he is out for a long period. In VTB United League it really counts because we only have chance to play with six foreigners. Anyway, congratulations to CSKA. Let's focus on our next games".