Khimki lost to Olympiacos Piraeus on the road – 57-71 (11-20, 11-12, 14-23, 21-16). Now on Sunday, January 20, 2019 our team in Khimki will face Tsmoki-Minsk Belarus in a VTB United League game. Tip-off at 15:00 msk.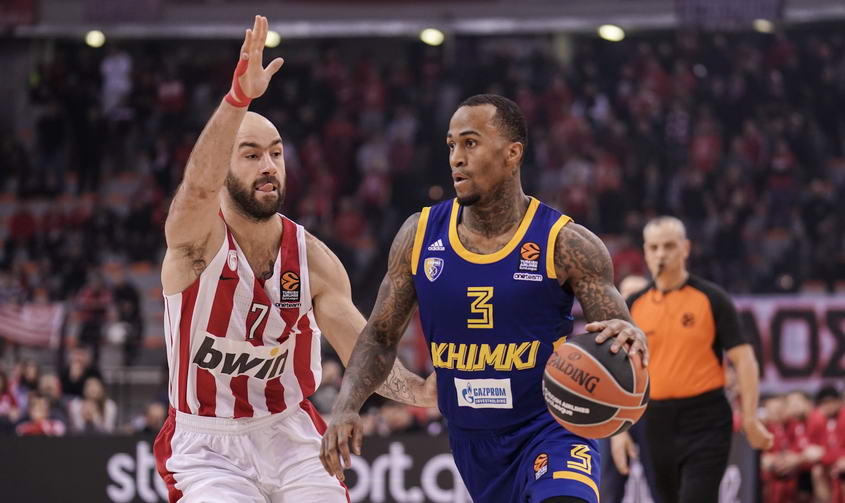 POST-GAME

Georgios Bartzokas, Khimki Moscow Region head coach:

"Congratulations to Olympiacos. They deserved to win as they played much better during the whole game. We had a poor offensive game with not a lot of creativity, without confidence while shooting the ball. We turned the ball over eight times in the first half, sometimes we made silly turnovers and we gave Olympiacos an opportunity to score in the open court. The truth is that the situation in our team is really tough and difficult. Sometimes I cannot complain because right now most of our meetings are for recovering, medical issues and not so much for tactical things or things that are involved in basketball. Today, Anthony Gill played with a lot of pain and in two or three days he will go back to the USA to see his situation, which probably will need surgery. Alexey Shved has a lot of time to come back and he is out more than 45-50 days. Also, Crocker played with an injection today. So, it's really difficult right now for our team to play so many games in a row at this level with such tough opponents and to compete against them. Anyway, we need to be positive, stay together, take one game at a time, and finally, we'll see what we reach, what we achieve".