Khimki made huge defensive effort and scored a crucial home win over Fenerbahce BEKO Istanbul in the overtime – 84-78 ОТ (13-23, 25-18, 19-13, 15-18, 12-6). Now a double EuroLeague week will continue in Istanbul, where on Thursday, January 10, 2019 Khimki will face Anadolu Efes.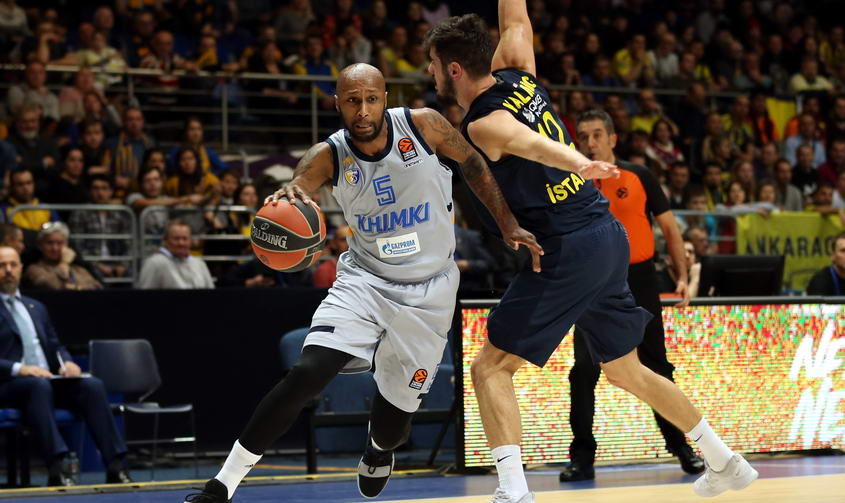 POST-GAME

Georgios Bartzokas, Khimki Moscow Region head coach:

"It was very close. Competing against such a strong and experienced team like Fener is really difficult, really tough. We played our team effort, we played as a team, all together – defensively and offensively. We couldn't win the game in regular time but in overtime we showed character, we played with confidence and we won. I have to give credit to the players. They proved that they deserve this a lot. They showed their potential. And I would like to say that I am grateful for the fans. It was a very warm atmosphere for us today. It was like a celebration for the new year".

Anthony Gill, Khimki Moscow Region forward:

"We played defense. That was the biggest thing. We played defense. We played hard. A lot of games at the beginning of the season we didn't dive on loose balls, we didn't do the little things. But tonight we came out and wanted the win and we got it. My team needs me no matter what. Hurt or not hurt, I'm going to be out there trying to win the game".

Tony Crocker, Khimki Moscow Region forward:

"We played with toughness. We had been playing well the last couple of games. We knew we had to come out and play aggreessive, play tough, and play smart on offense. That's what we did and we came out with the win. We got stops on defense, we didn't turn the ball over, and when that happens, you get good looks. It starts from defense. It's two wins in a row. It's something that we've been capable of doing all season. We're fianlly starting to win those close games. We've got to keep it rolling".

Stefan Markovic, Khimki Moscow Region guard:

"We confused them with our switching defense in the first half. In the beginning, they had some success throwing to the high post and over us. We didn't have our help-side [defense]. But in the second half, we made some changes and adjustments and put them out of their rhythm. The plan worked. We should have won it earlier, but I didn't close the game like I should have. In the end, fortunately we won the game, and it was a good collective win".