Khimki lost to FC Bayern Munich at home – 60-71 (10-28, 25-12, 21-10, 15-10). Now on Monday, January 28, 2019 our team in Saratov will face Avtodor in a VTB United League game. Tip-off at 18:00 msk.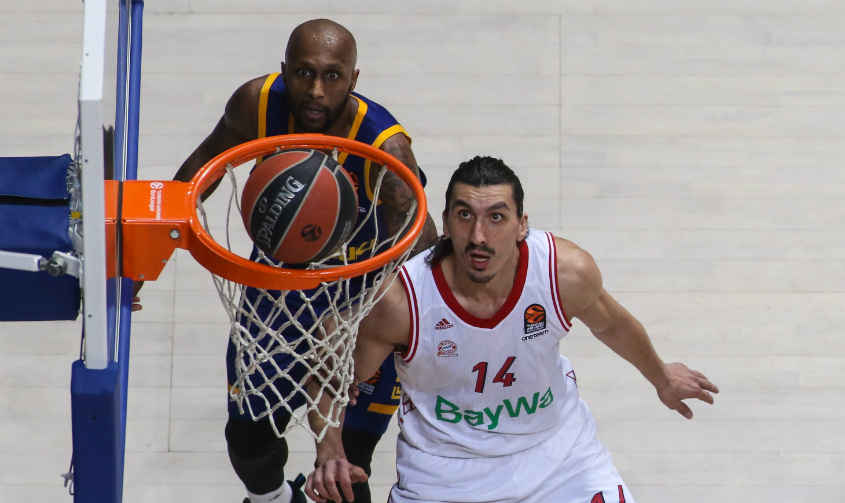 POST-GAME

Rimas Kurtinaitis, Khimki Moscow Region head coach:

"First, I want to congratulate FC Bayern Munich team for a good game. They were mentally strong because they were down by 18 and managed to get back into the game. Sorry for our team; today we didn't play like I hoped. We had some problems with the offense. Overall, things were not so bad, but just the offense was a real problem. The first quarter was perfect, not only on the offense but on defense as well, because when you play good defense it helps you in the offense. We defended well with good energy. I think that in some key moments we lost a little bit of luck because we missed many open shots. This team is built for three-point shots and doesn't have massive centers. In some good situations, we missed some good shots, having scored only 3 triples out of 21. Our 32 points in three quarters are too small numbers for the EuroLeague. On defense, we had some mistakes, but overall it was not bad. We should have played better on offense, and in this case we would have had a different result".

Garlon Green, Khimki Moscow Region forward:

"I just think it's about a lot of changes and some different things right now. But no excuses for us; we get loose and just relaxed too much. Guys took some shots but missed them. We had some open looks and missed shots. That is one of the things we have to improve, coming to the gym, getting some shots up at practice, and being ready for the next game".