Terrific game in the fourth quarter led Khimki to a home EuroLeague win over Zalgiris Kaunas – 74-64 (19-17, 17-20, 11-19, 27-8). Now on Sunday, February 3, 2019 our team in St Petersburg will face Zenit in a VTB United League game. Tip-off at 19:30 msk.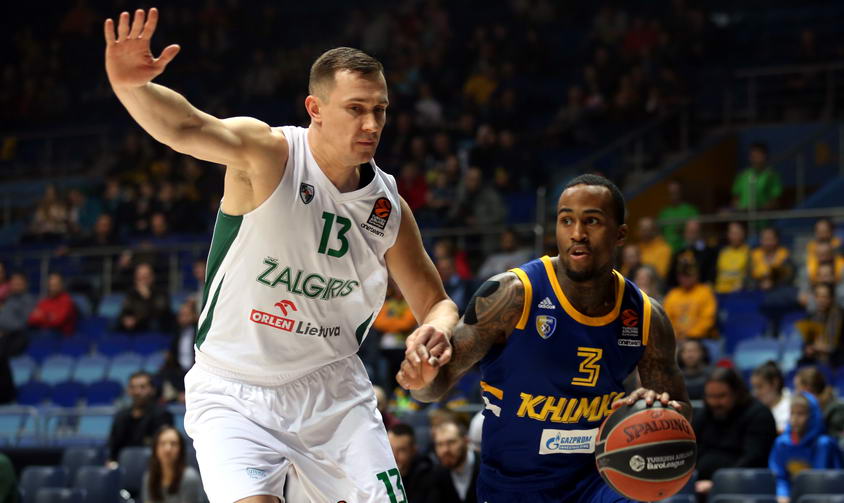 POST-GAME

Rimas Kurtinaitis, Khimki Moscow Region head coach:

"I am really happy we got the victory tonight because it keeps us in the game. We still have a possibility to reach the EuroLeague Playoffs, so it was an important win. Our team did a really great job, especially on defense. Victory feels nice. Zalgiris is a really good team. We played great defense. This was the key to the victory. We got some rebounds, which we had some problems with at the beginning of the game. When you play good defense and rebound, you always have success. I think we controlled the fourth quarter and we won. For me it doesn't matter if it's Zalgiris or CSKA Moscow, we are just looking for the victory and tonight it happened, so I'm happy".

Jordan Mickey, Khimki Moscow Region forward:

"I'm happy. We came out, we played hard. We just have the goal of making the playoffs and this was a first step towards it. They are a good team and we came out and did what we had to do to execute. We came out [in the fourth quarter] and said we have to get stops. We rotated great, we were switching screens. And hats off to our team that we did a great job of guys moving their feet and keeping guys out of the paint".

Tony Crocker, Khimki Moscow Region forward:

"It feels good to play together and fight and come back and take the lead and actually just show what we can do out there. It felt good for me personally to have a better game. It's been a while, I think. I just think it's great for our team and important to get this win. Coach changed our tempo both on offense and defense, he wants us to play a little faster. Defense is a little different. We still do some of the same things. He wants to attack early and try and get out and run. We have a lot of athletes, a lot of fast athletic guys. So it's good to just get out and run, He likes that. He wants us to take smart decisions. I think that once we get more time to practice, we'll be even better".