Khimki lost to Panathinaikos OPAP Athens in the first EuroLeague 2020/2021 game, held in Russia — 76-78 (17-24, 22-17, 23-18, 14-19). Now on Monday, October 5, 2020 our team in Khimki will face BC Kalev/Cramo. Tip-off at 20:00 msk.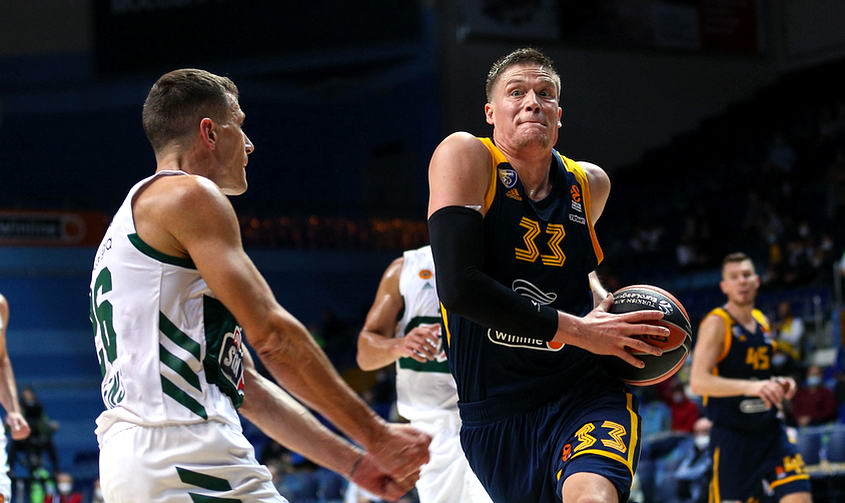 POST-GAME

Rimas Kurtinaitis, Khimki Moscow Region head coach:

"It was a tough game. We played not bad for 38 minutes, but at the end we were not smart enough. We lost, it happens. But I saw more positive things. For sure, we were not strong enough under the basket and let them grab 19 offensive rebounds. This was the key to Panathinaikos' win. We didn't have some key players but that was a good chance for those who don't have enough time on the court. Zaytsev did this tonight – he played a great game. It's a pity we lost our home game, but the season has just started".

Dairis Bertans, Khimki Moscow Region guard:

"The game was full of ups and downs. There were moments when nothing worked at all: neither in offense nor defense. Then we found our game, we played very well both on offense and defense, then the slump came again. So the whole game went on. The opponent took 19 offensive rebounds, which is too much. We found the right options to play against the Panathinaikos defense, which resulted in good baskets scored by Timma, Mickey, and me. Of course, everyone was upset because we wanted to start the season with a win. It didn't work out, but this is just one game".