Khimki did everything to win this game but didn't have enough energy in the overtime and lost to Maccabi Playtika Tel Aviv at home — 87-89 ОТ (18-16, 15-20, 22-22, 26-23, 6-8). Now on Monday, October 26, 2020 our team in Saratov will face Avtodor in a VTB United League game. Tip-off at 18:00 msk.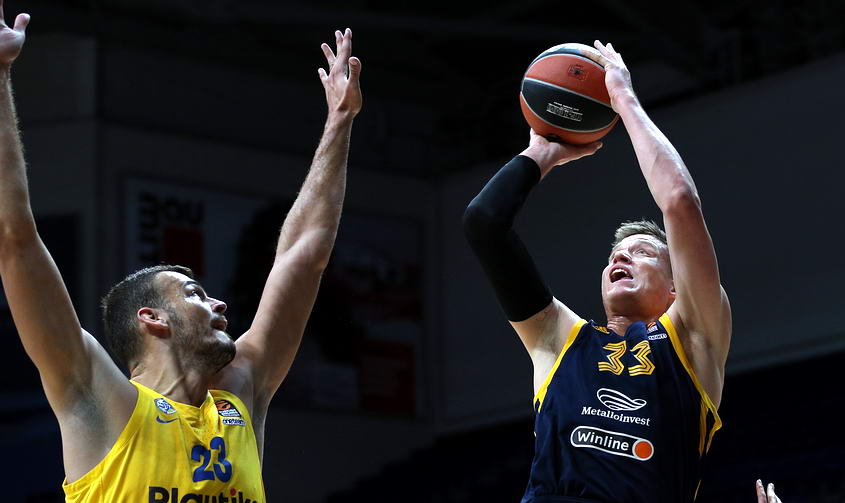 POST-GAME

Rimas Kurtinaitis, Khimki Moscow Region head coach:

"After all the problems that we had during the last two months, we did really great job. The team played really well; we used our 100 percent effort from what we have right now. It's a pity we were not focused until the end of the game. A couple of minutes before the end of the fourth quarter, we had a five-point lead but didn't save the result. In the overtime, we were tired and the result is how it is. We were close to winning this game and did a lot of good things. We had good energy, our effort was also good, but it was not good enough to win. This is a very disappointing loss".

Greg Monroe, Khimki Moscow Region center:

"We have to come out and have to find a way to win. [Maccabi] did it. They stayed in the game, they kept fighting. We had chances to control the game and put it away, and we have to take advantage of that. We have to play with energy and effort for the whole game. We played good in spurts and when we figure out how to do that for 40 minutes, we'll give ourselves a better chance. They made some big shots and did what they needed to stay in and win the game. We have to figure out how to correct some mistakes we made".