Khimki Moscow Region played with only seven players against Zalgiris Kaunas and suffered a home defeat — 70-84 (20-17, 12-24, 16-26, 22-17). Now on Wednesday, October 14, 2020 our team in Spain will face Real Madrid. Tip-off at 22:00 msk.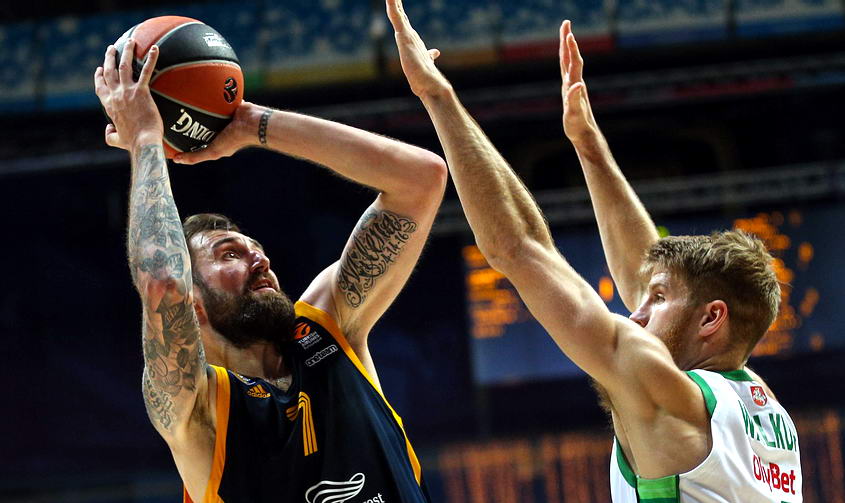 POST-GAME

Rimas Kurtinaitis, Khimki Moscow Region head coach:

"First, I want to congratulate Zalgiris on this win. They were stronger tonight. For sure, I don't want to find excuses but we have reasons [for this loss]. It's difficult to play a EuroLeague game with six players; it doesn't matter if the game is at home or away. It's a big problem. But I think our guys did their maximum tonight. Now we are waiting for our injured players to come back as well as those who were sick with the coronavirus".

Vladislav Odinokov, Khimki Moscow Region forward:

"I've been preparing for the game for a long time. We have a lot of injured players and there were not enough players for the game, so I understood that I would need to go out and help the team if necessary. Of course, there was pressure, but this is my first official game in the EuroLeague. It was very exciting, and I am glad that I did something good in the offense. But on defense, I could not fulfill [what was expected], so I don't think this game was the best one".