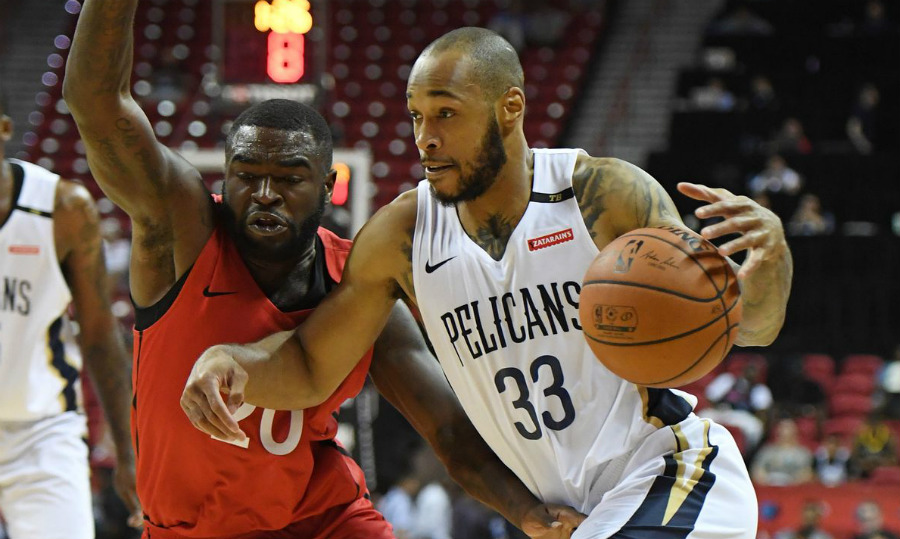 American small forward Garlon Green, who played last season for Belgian side Belfius Mons-Hainaut, signed a contract with BC Khimki. The agreement was reached till the end of 2018/2019 season with an option of early termination. Welcome to the club, Garlon!
Georgios Bartzokas, BC Khimki head coach:

"We decided to add another player, first of all, because Prather is out for some period of time. We take part in very difficult and competitive leagues like VTB United League and EuroLeague, and we needed one more player in our backcourt. Garlon Green is my decision. In my opinion, he is a very interesting player, a versatile guy who can play very good defense. Also, he is a good spot up shooter. We'll see on the process of Prather's recovery and take decision on Garlon, how he will help us on this level".

Garlon Green

Birthday — January 11, 1991
Position – Shooting guard / Small forward
Height – 201 cm.
Weight – 98 kg.
Nationality – USA

Sports career
2009-2013 – Texas Christian University (NCAA, USA),
2014 – Canberra Gunners (Australia),
2014-2015 – Kumamoto Volters (Japan),
2015-2016 – Walter Tigers Tubingen (Germany),
2017-2018 – Belfius Mons-Hainaut (Belgium),
Since 2018 – BC Khimki

Achievements:
2016 – German League All-Star Slam Dunk Champion

In season 2017/2018 Green played 37 games in Belgian League, averaging 16.1 ppg, 4.4 rebounds and 1.5 assists in 30.2 minutes. In FIBA Europe Cup he played 16 games, averaging 14.9 ppg, 4.6 rebounds and 1.8 assists in 26.4 minutes.