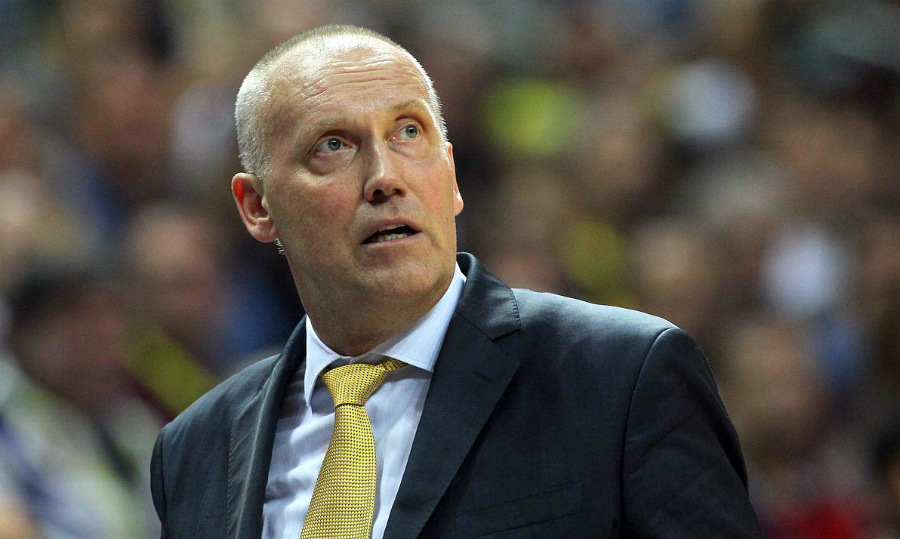 Rimas Kurtinaitis, who coached Khimki from 2011 to 2016 and won three titles for the club, is back to action. He returns to the bench to head the team. The contract is agreed till the end of season 2018/2019 with an option of extension. Welcome back, Rimas!
Pavel Astakhov, Khimki Moscow Region General Manager:

"The decision to change the coach in the middle of the season is very difficult, especially with a tough schedule of two or three games per week. However, the situation in the team required changes. Rimas Kurtinaitis is the only experienced high-level specialist who does not need time to adapt in the team, as he knows the club from the inside. The brightest and victorious pages in the history of our club are connected with the name of Kurtinaitis. Over the past years, we have maintained constant friendly contact with him. We are confident that with the coming of Kurtinaitis we will be able to achieve the goals set for the club at the beginning of the season".

For the first time Kurtinaitis joined Khimki in the mid-March 2011, coming from VEF Riga Latvia. In April 2011, he won VTB United League with Khimki and subsequently became runner-up of Russian championship. In 2012, Kurtinaitis won the EuroCup, now with Khimki (in 2009 he did it with Lietuvos Rytas Vilnius). As of 2015, he is the only coach to win the EuroCup three times. On June 21, 2012, Kurtinaitis was named the best EuroCup coach of all time. On March 15, 2016, Khimki parted ways with Kurtinaitis. On August 2, 2016, he became the head coach of Pallacanestro Cantu, of the Italian League. However, on November 30, he was fired from the team.

Kurtinaitis agreed to return to Lietuvos Rytas on February 10, 2017, following the resignation of Tomas Pacesas, from the club's head coaching position. Rytas only finished in third place in the LKL in the 2016/2017 season. In the 2017/2018 season, the team reached the Eurocup Top 16 phase, as well as reaching the KMT and LKL finals, but lost each to Zalgiris Kaunas. During the semifinals of the LKL it was announced that Kurtinaitis would be replaced by Dainius Adomaitis in the following season, and in June Kurtinaitis left the team. On January 21, 2019 Kurtinaitis and Khimki reunited for the rest of the 2018/2019 season.