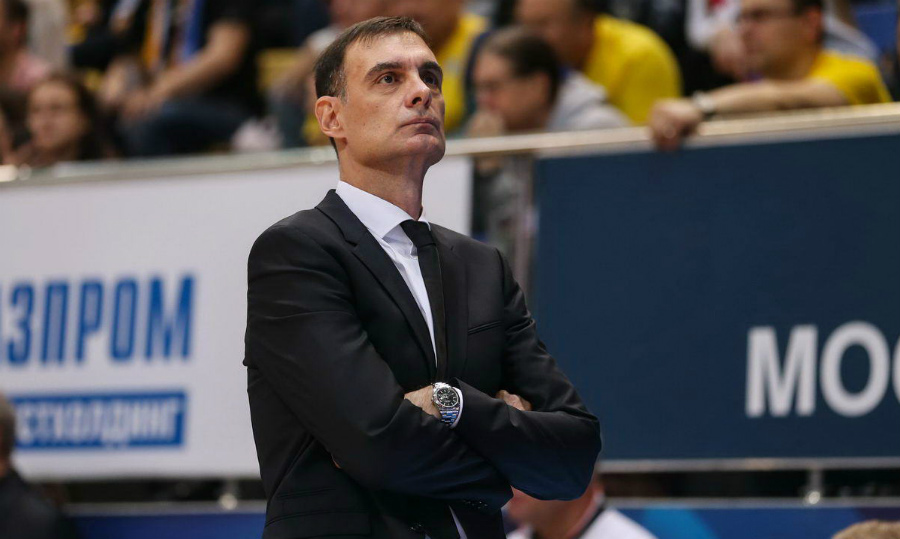 Khimki Moscow Region decided to resign head coach Georgios Bartzokas because of the latest results. We sincerely thank Georgios for his tenure with the team. We wish him all the best in his future career. Efharisto Poli, Georgios!
Pavel Astakhov, Khimki Moscow Region General Manager:

"First of all, we would like to thank Georgios Bartzokas for joint work. With him Khimki spent the most succuessful season in the EuroLeague and showed best result in club's history, having reached the play-offs. We appreciate Bartzokas' contribution in the development of our club. Unfortunately, team's results do not meet the expectations of the management, sponsors and fans. We clearly understand that the problems within the team are not limited to the role and actions of the head coach. But in order not to let the situation out of control and breathe new life into the team, we made this tough decision. We are sure that Georgios Bartzokas will continue his successfull career. He will always remain as a part of Khimki big family".

Georgios Bartzokas joined Khimki Moscow Region in the Summer of 2017. He arrived from FC Barcelona Lassa, which he guided to a 12-18 record and 11th place in the 2016/2017 EuroLeague campaign and a 22-10 record and sixth-place regular season finish in the Spanish League, where it was eliminated by 2017 champion Valencia Basket in the quarterfinals. Before coming to Khimki Bartzokas spent a year in Russia with Lokomotiv Kuban Krasnodar (2015/2016) as he took the club to its most successful season ever by reaching the 2016 EuroLeague Final Four in Berlin. He led Olympiacos Piraeus to the 2013 EuroLeague title after which he was named the Aleksandar Gomelskiy Coach of the Year. His first EuroLeague head coaching job came with Maroussi Athens in the 2009/2010 season. Bartzokas, who has also coached Olympia Larissa and Panionios in his native Greece, has a career record of 105-85 in the EuroLeague. Last season he helped Khimki to reach EuroLeague play-offs for the first time in club's history.

As Khimki Moscow Region head coach Bartzokas had a 52-43 record in 95 games over season and a half (2017/2018 and a part of season 2018/2019).

Thank you very much for your passion and dedication, Georgios! Best luck in future!