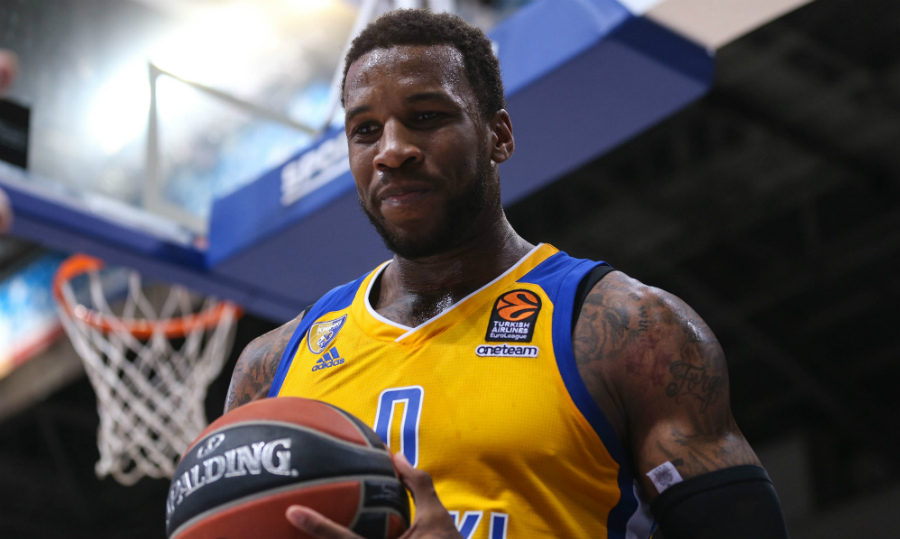 American power forward Thomas Earl Robinson, who already played for Khimki in season 2017/2018, will continue his career in our team. The contract was signed for one month with an option till the end of 2019/2020 season.
Rimas Kurtinaitis, Khimki Moscow Region head coach:

"We are looking for the players of the four or five positions, and Robinson should help us. He is a big player, and in connection with the losses of Gill and Evans, we really need a basketball player of this type. We are currently signing him for a month and will see what he can do, as we don't know his exact shape. Still, Robinson has not played since December, when he left China. This is a risk, but we need to take action now, otherwise we won't have any players left".

Robinson will play under #0 on his jersey. He will join the team soon.

Thomas Earl Robinson

Birthday – March 17, 1991
Position – power forward.
Height – 208 cm.
Weight – 108 kg.
Nationality — USA

Sports career

Teams played:
2009-2012 – University of Kansas (NCAA, USA)
2012-2013 – Sacramento Kings (NBA, USA)
2013 – Houston Rockets (NBA, USA)
2013-2015 – Portland Trail Blazers (NBA, USA)
2015 – Philadelphia 76ers (NBA, USA)
2015-2016 – Brooklyn Nets (NBA, USA)
2016-2017 – Los Angeles Lakers (NBA, USA)
2017-2018 – Khimki Moscow Region (Russia)
2018-2019 – Beikong Fly Dragons (China)
2019 – Maine Red Claws (G League, USA)
2019 – Sichuan Blue Whales (China)
Since 2020 – Khimki Moscow Region (Russia)

Achievements:
2009 – Fourth-team Parade All-American,
2012 – Consensus first-team All-American, Big 12 Player of the Year, First-team All-Big 12, selected by Sacramento Kings in the first round (# 5 overall) of the 2012 NBA Draft

Robinson played 313 games (12 started) in the NBA (regular season; 11 more games in the play-offs). He averaged 4.9 pts, 4.8 rebounds, 0.6 assists and 0.5 steals in 13.4 mins.