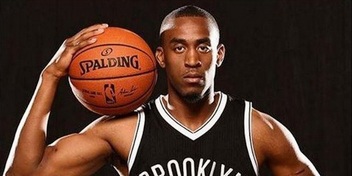 BC Khimki has reached and agreement with American guard Markel Brown. Last two seasons Brown spent in the NBA team Brooklyn Nets. The contract has been signed till the end of 2016/17 season. Welcome to Khimki, Markel!

Dusko Ivanovic, BC Khimki head coach:

"I think Markel Brown is a solution for us. In summer, I was looking for him and now he is free. He'll come and we'll see. He is an athletic guy who can play positions one, two and three. It's difficult for US players to come to Europe for the first time and probably he will need time to adapt but he has quality to play in our team".


Markel Brown

Birthday – January 29, 1992
Position – shooting guard / point guard.
Height – 191 cm.
Weight – 84 kg.
Nationality — USA
Entry to club since 2016

Sports career

Teams played:
2010-2014 – Oklahoma State Cowboys (NCAA, USA),
2014-2016 – Brooklyn Nets (NBA, USA),
2015 – Maine Red Claws (D-League, USA),
Since 2016 – BC Khimki

Achievements:
2010 – Louisiana Mr. Basketball,
2013 – Second-team All-Big 12,
2014 – Second-team All-Big 12, selected by Minnesota Timberwolves in the second round (# 44 overall) of the 2014 NBA Draft

Brown played 109 games in the NBA (regular season) and 2 games in the play-offs. He averaged 5.3 pts, 2.1 rebounds, 1.2 assists and 0.6 steals in 16.2 mins.