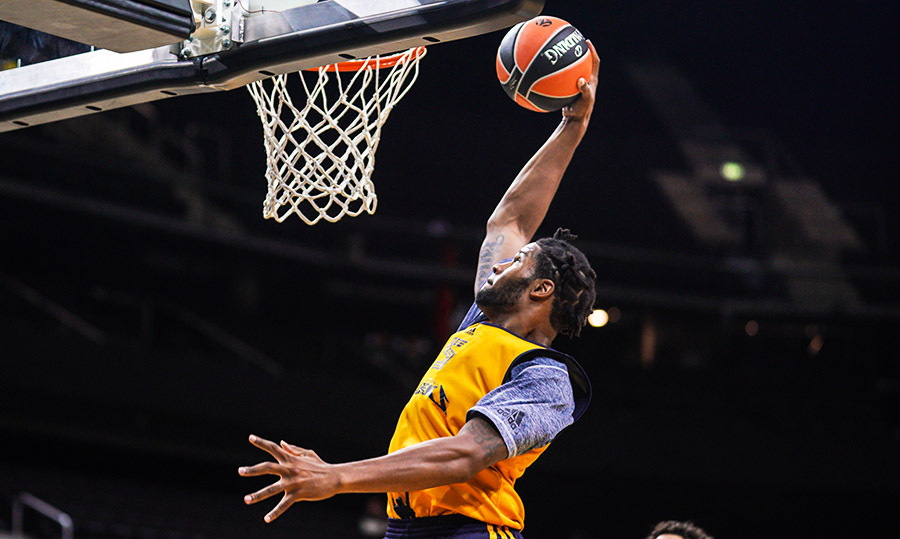 In the last day of Lithuanian preseason camp Khimki Moscow Region gained a confident win over Estonian side Kalev. On Thursday our team will fly home.
Khimki Moscow Region – Kalev – 97-82 (29-18, 28-25, 30-21, 10-18)

Khimki: Timma (13), Gill (12 + 5 rebounds), Yakushin (12), Bertans (10), Volkhin (10), Booker (9), Evans (9 + 7 rebounds), Zaytsev (7 + 7 assists), Barashkov (6), Jerebko (4), Desyatnikov (3), Monya (2).

Alexey Shved, Timofey Mozgov, Egor Vyaltsev and Chris Kramer didn't play.

Rimas Kurtinaitis, Khimki Moscow Region head coach:

"At the moment we are not playing at full strength, not at our maximum, trying not to overload our main players and doing without injuries. We try to give more playing time to young guys. However, when our main player step on the court, I am satisfied, everything works as it should be. We were leading by 25 points, and the fourth quarter finished with youth. Egor Vyaltsev missed the game, as he has a problem with his shoulder, we made an MRI picture, and he will be engaged in an individual program".