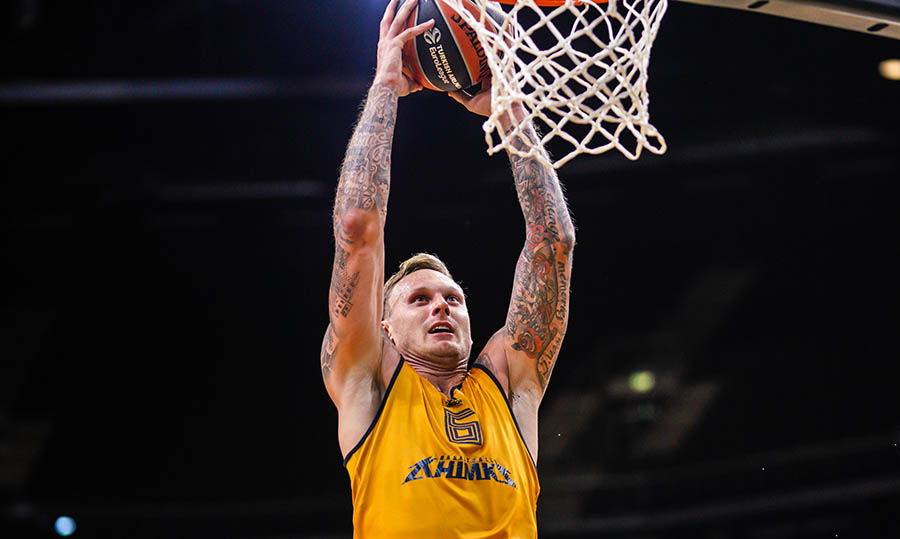 In Lithuanian Palanga Khimki Moscow Region played a tight game with Kazakhstan champ Astana but eventually won. On Wednesday our team will face one more friendly game, now with Kalev (Estonia).
Astana Kazakhstan – Khimki Moscow Region – 81-88 (26-22, 17-18, 17-24, 21-24)

Khimki: Timma (19), Booker (14 + 6 rebounds), Bertans (13 + 5 rebounds), Volkhin (13), Evans (10 + 7 rebounds), Gill (8 + 6 rebounds), Jerebko (4), Yakushin (3), Zaytsev (2), Monya (2), Barashkov.

Alexey Shved, Timofey Mozgov, Chris Kramer, Andrey Desyatnikov and Egor Vyaltsev didn't play.

Rimas Kurtinaitis, Khimki Moscow Region head coach:

"Now we are under loads, we have a plan, and the goal is to reach a good level of physical readiness by September 20. However, I am glad that we won, for the team now in psychological terms it is important, especially since the game was not easy. Jerebko didn't play much, he joined us recently, Booker is just recovering from illness, but Timma, who was recently bothered by the knee, looked very good. Volkhin scored important balls at the right time. He has his own playing style, it is clear how to work with him, and we rely on him".